The Indian Air Force Museum
1932-1946.
---
Westland Wapiti Mk II

The Westland Wapiti biplane was the first aircraft to fly with the IAF. This aircraft is supposed to be one of the only two surviving in the world today. Sporting RAF Roundels and Fabric Covered wings, the Wapiti provides a unique experience to visitors of Pre WW2 Era Biplanes. (Pic courtesy : Frontline)
---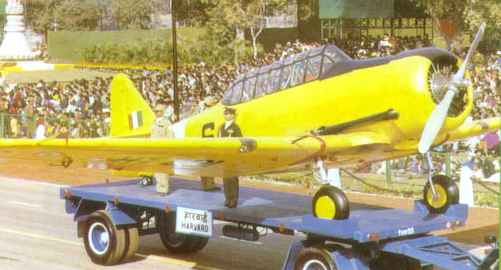 North American T6G Harvard
Harvard (HT-291) of the Museum during the Republic Day Parade in 1998. Another Example can be found at the Air Force Academy Museum at Dundigal, Hyderabad. (Pic courtesy : Sainik Samachar)
---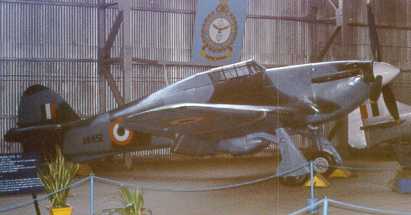 Hawker Hurricane Mk II
Hurricane AB 832. Can anyone tell me its History? The Hurricane served with Seven Squadrons during the Second World War.
---
Supermarine Spitfire Mk XII
The IAF Museum's Historic Flight's Airworthy Spitfire Mk XII NH631 in flight during an airshow. This aircraft's last public appearance was on October 1989. Pic Courtesy : Bharat-Rakshak.
---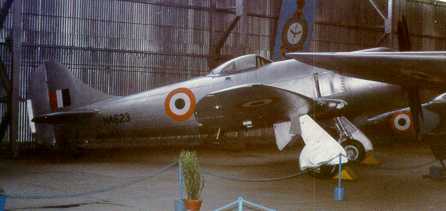 Hawker Tempest II
Hawker Tempest HA 623. Some Tempests made it to the West and some Twelve Examples survive today of which Six are Ex-IAF.
---
Douglas Dakota C-47
The Legendary Dakota served with the Air Force for nearly Forty years. IJ 817 is in its Natural Metal finish.
---
All Photographs above except where acknowledged are copyright of P V S Jagan Mohan. The above cannot be published without prior permission .