The Indian Air Force Museum
"Visitors" Gallery - They never made it back

---
The War Trophies Section of the IAF Museum contains wreckage of Shot down PAF Aircraft, incl this F-86 Wreckage from the 1965 War. Others include B-57 wreckage, Ejection Seats, A couple of tanks from Longewala, and Some PAF vehicles captured in 1971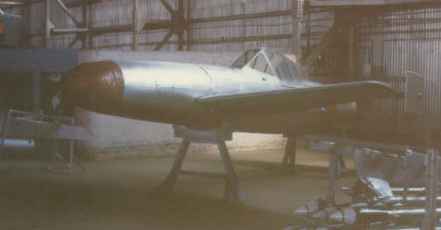 Yokosuka MXY-7 Okha

A Surprising Exhibit in the collection of aircraft is this Yokosuka MXY-7 Okha sucide aircraft of the Imperial Japanese Naval Air Force. Nicknamed "Baka" or foolish, this was used in Sucide Dives against Allied warships. This particular aircraft was bought back from Japan by the Pilots of No.4 RIAF Squadron which formed part of the British Commonwealth Occupation Force.
---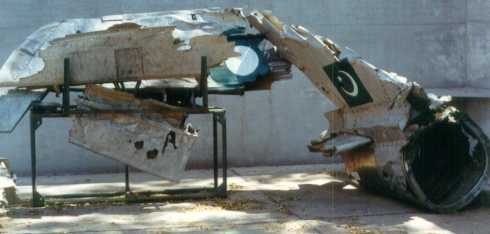 North American F-86 Sabre


The Wing and Tail section of the F-86 Sabre shot down over Halwara by Fg Off A R Gandhi in the 1965 War. This particular aircraft was flown by Sqn Ldr S Rafique.
---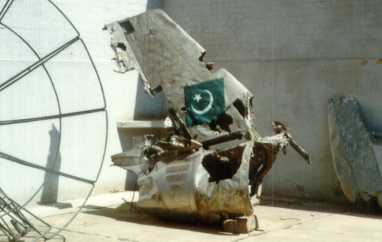 North American F-86 Sabre


Another Tail section of a F-86 Sabre shot down over Halwara in 1965. This aircraft is believed to be flown by Fg Off Yunus Hussain who was shot down by Fg Off V K Neb.
---
Martin B-57 "Canberra"

The Massive Wing of a B-57 Canberra shot down by the IAF. The B-57 carried a crew of two and fared badly compared to the Canberra flown by the IAF.
---
T-56 Tank "Longewala"

The Movie "BORDER" immortalised the battle of Longewala in the minds of the Indian Public. Four Hunters from Jaisalmer wreaked Havoc on an entire regiment of T-56 Tanks at Longewala in 1971. This Tank from Longewala is one of the two on display at the museum.
---
All Photographs above except where acknowledged are copyright of P V S Jagan Mohan. The above cannot be published without prior permission .