The Indian Air Force Museum
Air Force Station , Palam, New Delhi.
---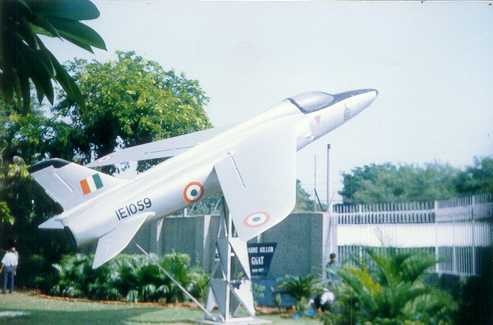 The only one of its kind in India, The Air Force Museum at Palam houses the largest collection of Vintage Aircraft in India. Over 30 aircraft are on the inventory , with about 20 of them on display at any given time. The Air Force Museum also holds the IAF Historic flight which maintains the only flyable examples of the Tigermoth, Spitfire, Vampire and Ajeet aircraft in India. The Museum besides housing the Aircraft also houses the Photograph gallery, along with artifacts and mementos. Of Interest to the Visitor would be the War trophies section which include the Japanese Okha, Captured Tanks, Vehicles and Wreckages of Shot down aircraft in the conflicts the IAF had participated since independence.
---
All Photographs in this section except where acknowledged are copyright of P V S Jagan Mohan. The above cannot be published without prior permission .