The Indian Air Force Museum
The 1960's
---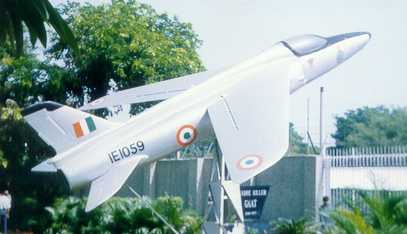 IE1059 is the first Gnat in the Indian Air Force. This is the same aircraft which was evaluated by the IAF.It Greets all the Visitors of the IAF Museum at the Entrance.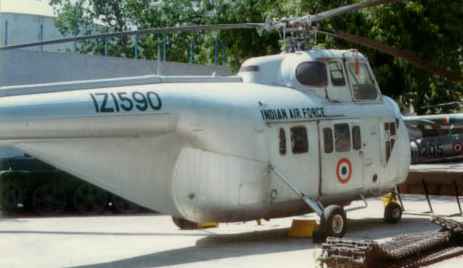 A Sikorsky S-55 Whirlwind .This Helicopter looks very similar to the Mil Mi-4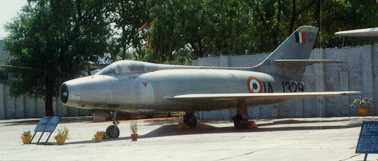 Mystere IVa (IA 1329). This aircraft was one of the last six delivered to the IAF. The Mystere got the IAF its only posthumous MVC in 1965.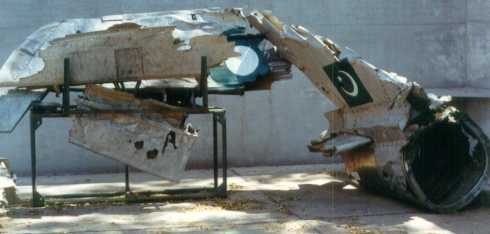 The War Trophies Section of the IAF Museum contains wreckage of Shot down PAF Aircraft, incl this F-86 Wreckage from the 1965 War. Others include B-57 wreckage, Ejection Seats, A couple of tanks from Longewala, and Some PAF vehicles captured in 1971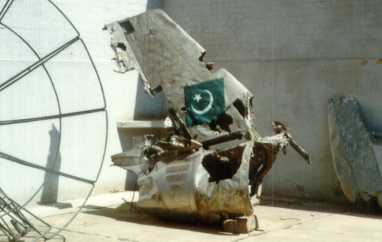 This is a tail section of a Sabre bought down in 1965 War.
Hunter BA 263 . The Hunter served for nearly forty years with the Indian Air Force
---
All Photographs above except where acknowledged are copyright of P V S Jagan Mohan. The above cannot be published without prior permission .